Registration Support
We have had a major problem with or web hosting service WEB.Com that has shut down our registration system. They have been unwilling to fix the problem which has forced us to completely redo the registration system.
Registration is not fully tested. Please come back to this page late Monday or Tuesday for registration status.
Status: Ready! - Please download and register using the following instructions
To download an upgraded version of PE click here
To download an upgraded version of Pro click here
To Register PE use D0534 as the order number and image@image.com as the email address
To Register Pro use D0535 as the order number and image@image.com as the email address
Do the registration as a new purchase not an upgrade.
We apologize for the problems this has caused.
Below are notes and links to some tutorials on the new version. You will like.
Supports Rotation of text, images and symbols
Provides user definable borders for inserted pictures
Provides selection of background color for publised web shows
Automatic photo gallery creation with upload and down load of images for sharing and distribution
Direct publishing of web pages and related content to local directories and Web sites
On mouse over action has been added
Roll over buttons may now be directly created
An advanced texture manager is now included
Navigation arrows in Index now have color selection
Bug fix for Pause ant end of show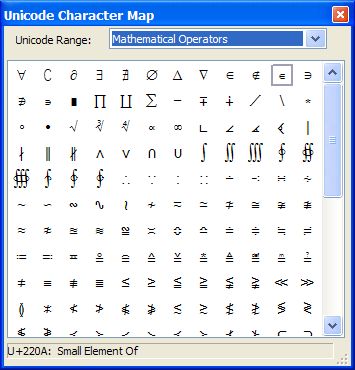 Unicode Character Map Tool
The Unicode Character map tool lets you select the extended Unicode character set, symbols and mathematical functions. The Unicode Range pull down menu provides aces to a large number of choices.