Photo Index
The Photo Index (Index) tool provides the ability to create a comprehensive image navigation feature that may be added to any slide show. The Index provides numerous design and operational options, all selected from by clicking on choices in the Index tab shown below.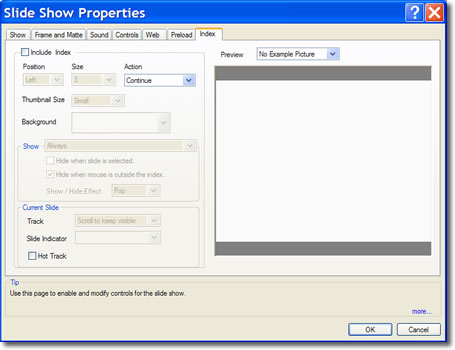 The Index tab
Click here to see an example of a photo index automatically created from this tab.
To add a photo index to a slide show you must first select the Include Index box in the upper left of the Index tab.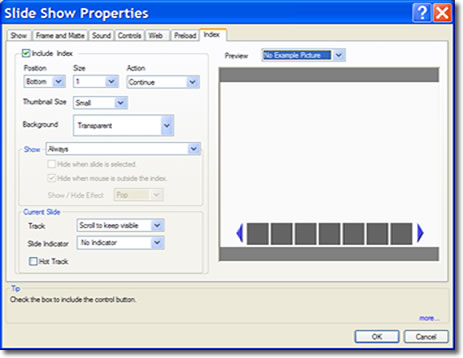 Activated Index tab, with single row (Size) and Position selected as bottom.
Click Here to for more information on configuring a photo index.